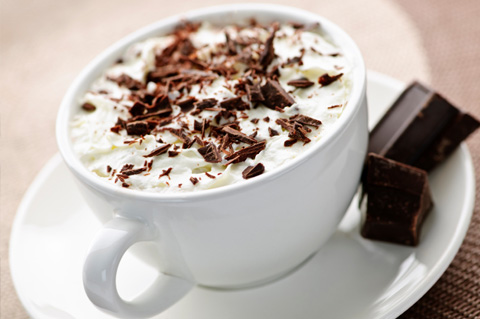 We've been snowed in for 2 days here in the DC area. Schools have been closed and most places of employment have followed suit.
One thing we love in our household are things that make you feel warm and cozy, a plush robe, warm slippers and of course, hot chocolate! Snuggle up with your sweetheart and enjoy one of these delicious cups of warm cocoa.
Here are our favorite hot chocolate recipes...enjoy!
from Budget Savvy Diva
7 oz of Sweetened Condensed Milk
2 Cups of Chocolate Chips ( milk chocolate)
White Hot Chocolate
1 1/2 cups of milk
1/2 vanilla bean
3 oz of quality white chocolate
Light whipped cream
Cocoa powder
Chocolate Hazelnut Cocoa
1 1/3 cups hazelnut chocolate spread, such as Nutella
Heat milk and nutella in small saucepan, stirring constantly until hot but not boiling.
Pour into mugs and enjoy.