When it comes to dessert, the options are limitless. If cake is a persona-non grata at your wedding, here are some great alternatives. Or, if you're having cake and want to add some additional sweet treats, keep reading for some terrific options.
Who needs cake? When you've got pie?
Wedding Pie
image via northjersey.com
image via: glamour.com
Meringue Tower
image via: jeroxie.com
This may work if you can find a twinkie anywhere :-)
image via: weddingpaperdivas
Cake bites are bite size and virtually no mess!
image via: blistybride
Who is going to pass up a cupcake in a jar?
Especially one with fresh raspberries, yum!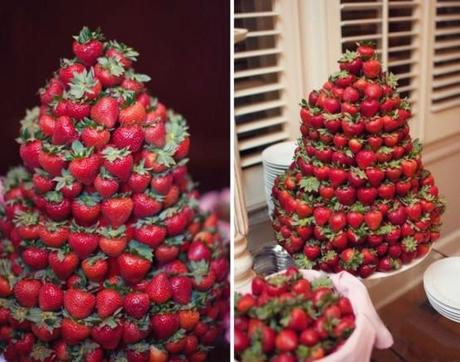 It's a strawberry "cake". Definitely sweet!
image via: en.paperblog.com
Wedding Candy Buffet
There are so many option, we certainly feel a Part 2 coming...